Full Fusion offers:
Brand identity development
Search engine optimization and conversion optimization
Search engine marketing, Web advertising campaign development and execution
Social media marketing
Email marketing
These specialized services require a specialized knowledge base. To offer effective services that are affordable for the average small or mid-sized business, we team up with tenured companies that have a proven track record of success.
Our affiliates include: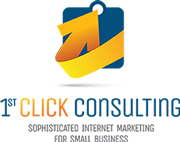 1st Click Consulting
1st Click Consulting is an online marketing company that provides expertise that is a sensible investment for many small and mid-sized consumer and b-to-b service providers, as well as retailers. By offering services on an hourly or project basis, 1st Click Consulting allows its clients to compete profitably with much larger companies-often even those with full-time Web marketing staffs. 1st Click Consulting offers search engine optimization, pay-per-click advertising campaign development, social media marketing, email marketing and conversion optimization services.
1st Click Consulting is headed by Janet Macdaniel, who founded her Internet marketing consulting business in San Antonio, Texas in 2002 after more than 15 years in marketing communications, direct marketing, multi-media advertising, and promotions. In 2006, 1st Click Consulting moved to the Denver Metro area.
Learn more about 1st Click Consulting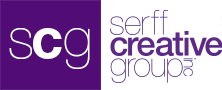 Serff Creative
Serff Creative Group has guided branding and graphic design for a variety of companies across America for more than 10 years.
Serff Creative Group delivers creative design services in identity and brand development. Clients rely on this company for graphic designs that engage customers and help them market their products and services more effectively. Serff Creative Group's designs grow out of an understanding of the customer's perspective, and provide a return-on-investment that supports the client's marketing efforts and long-term growth.
Learn more about Serff Creative Group
If you are interested in any of these services, let us know. We can provide a quote that includes these services, so your business will benefit from all the web's marketing potential within your marketing budget.
Recommended IT Service Providers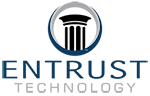 With over 20 years of experience in the technology industry, ENTRUST offers professional, prompt, and expert care for all of your network infrastructure. ENTRUST offers inclusive care, from IT staff augmentation and support up to a completely managed infrastructure. ENTRUST offers extensive care, from key network elements such as mission-critical servers and routers down to all of your organization's workstations and mobile devices. ENTRUST offers expertise in network design, infrastructure installation, configuration, problem diagnoses, and resolution.
Learn more about
Entrust Technology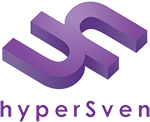 hyperSven is a technical managed services provider working with small to medium sized businesses. We serve professionals from law offices and doctors offices to retailers and consultants. Essentially, hyperSven is your IT department — just like the big guys — but a better value and much more friendly.
Learn more about
hyperSven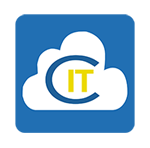 Commercial IT Solutions tailors their services and solutions to meet your business needs. Time and experience has helped them develop best practices and workflow procedures around a proactive philosophy designed to keep your focus on your business, not your technology. Their experts can become your outsourced IT department; responding to issues quickly, often before you even know about them. Covering everything from your servers and network infrastructure, to your computers, workstations and mobile devices, they provide end-to-end solutions for all of your technology needs.
Learn more about
Commercial IT Solutions