Full Fusion developed our very first website way back when they first started out, and we've been with them ever since. Unlike some companies that start taking you for granted after you've been a customer for many years, Full Fusion has done exactly the opposite. They have become better partners with us year after year and we don't see any reason why we would ever need to go elsewhere.
Sheri Smith
Business Manager
College Promoters USA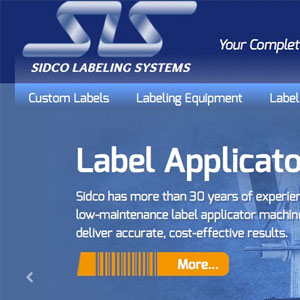 Full Fusion delivered above and beyond our expectations, they took our vision and made it a reality! They combined stellar creativity with amazing design skills to deliver a finished product that completely embodies the branding and identity of our company.
Isaac Fornari
Director of Marketing
Sidco Labeling Systems